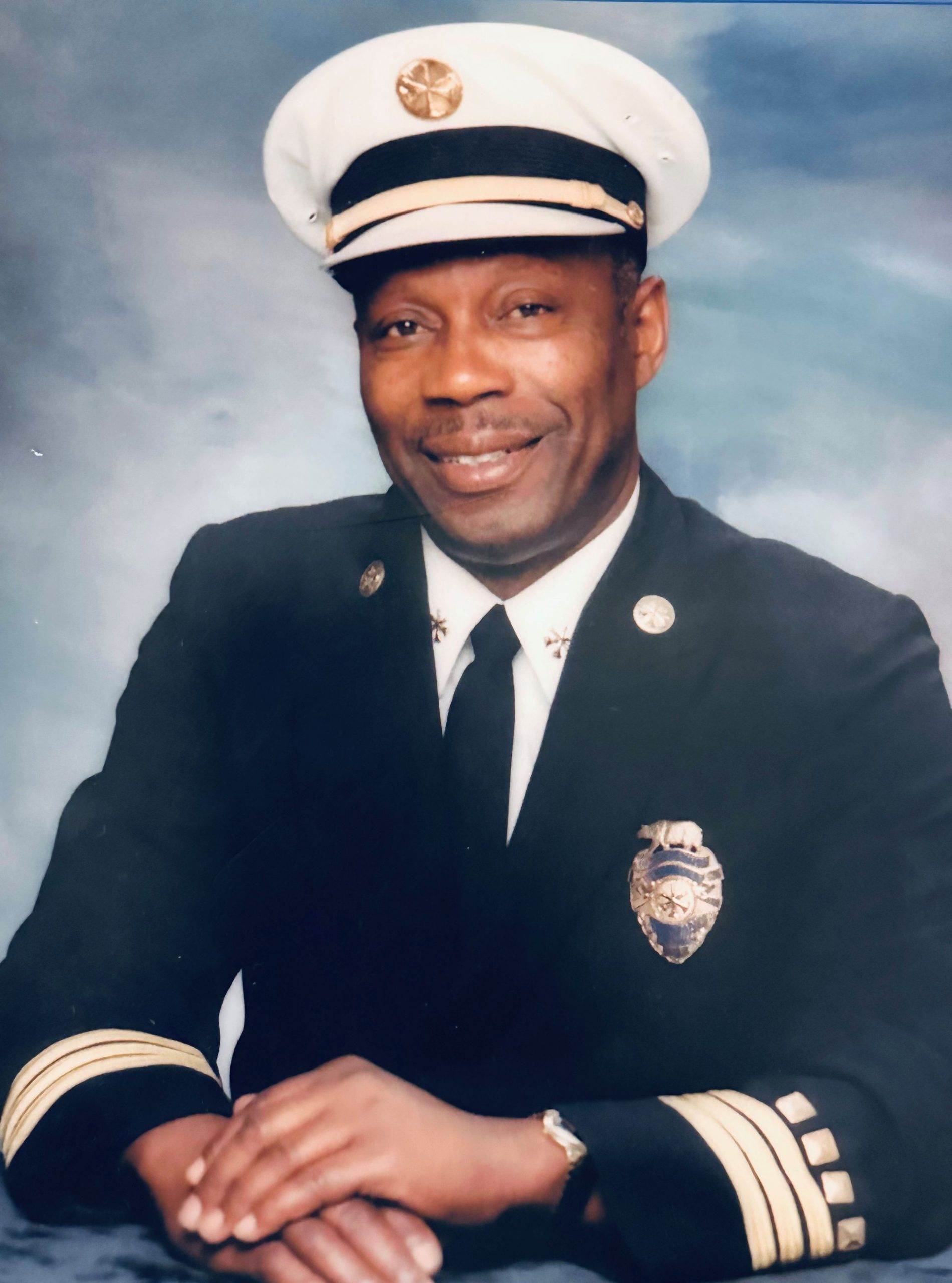 Hershel Clady
Class of 1959
Hershel Clady attended San Diego High School shortly after his family relocated to San Diego from Memphis, Tennessee. He joined the Air Force in 1961 and was stationed in Kokomo, IN. After his military service he relocated to Los Angeles in 1969 and later applied and was hired by the Los Angeles County Fire Department. Over the next seven years Hershel became the first African-American promoted to Fire Engineer and Fire Captain of Los Angeles County's history. He was later promoted to Battalion Chief in 1987 and achieved the rank of Assistant Fire Chief in 1993. Throughout his successful career, Hershel championed the fight for equal rights of African-Americans and other people of color against biased employment exams and physical tests not only in Los Angeles County, where he took such cases to the U. S. Supreme Court, but throughout the nation. Another historical moment occurred when President George H. W. Bush, specifically called out to meet Assistant Chief Clady upon his visit to Los Angeles after the L. A. Riots. Hershel Clady dedicated his career to improving public and fire safety standards. He also particularly addressed the underrepresentation of African-American women, and served as a mentor in their
recruitment, training and career development. Hershel enjoyed attending Clady Family reunions and hosting Labor Day gatherings. Upon retirement Hershel was an Avid golfer, traveling to tournaments and winning various trophies. Hershel served as an officer and member of various boards and associations and received many awards and accolades from the community during his 31-year public service career. Some of his achievements Include:
● Regional Director, International Association of Black Professional Fire Fighters
● Member, International Association of Fire Chiefs
● Past President, Stentorians of Los Angeles County
● Board Member, Black County Employees Association
● National Douglass Alumni Association
● Member, Black Chief Officers Association
● Board Member, Carl Holmes Executive Development Institute
● Co-Founder of Professional Black Professional Female FireFighters of Southern California
● Board member, Gwen Bolden Foundation
● Past President, Chester Washington Golf Club
● Los Angeles Firefighter of the Year
Hershel Clady (August 1941-January 2023)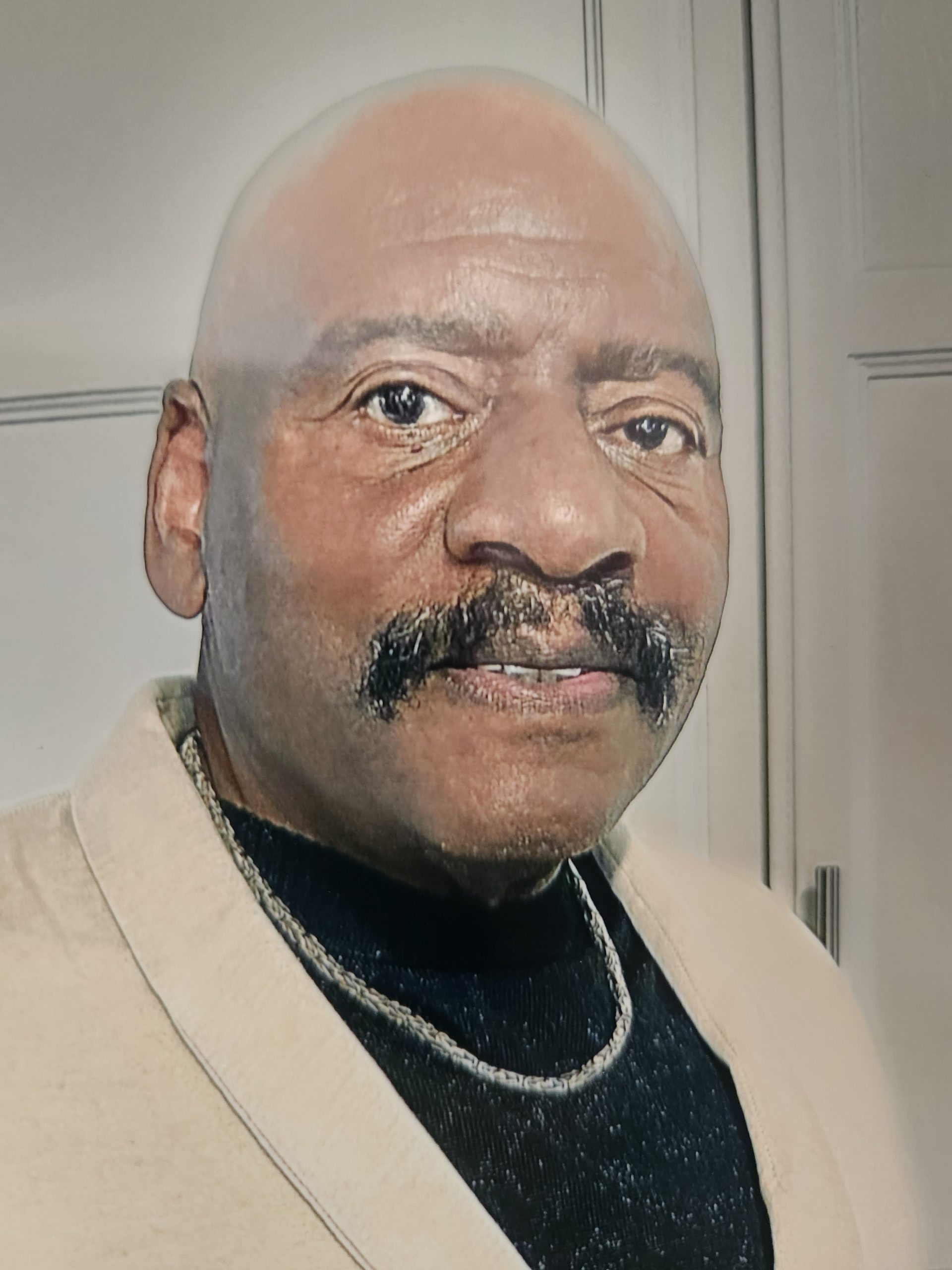 Ron Nix
Class of 1966
Ron Nix, born in 1948 in Pensacola, Florida, raised in San Diego, California . I am married with 3 children. I attended Logan Elementary, Memorial Jr High and San Diego High School 1964.I played football my Sophomore, Junior, and Senior years 1963 thru 1965. In 1965 I took 3rd place CIF Championship Wrestling and my senior year 1966 I took first place CIF Championship. In 1966 as a sophomore while attending San Diego City College I made the All American Teen as an Offensive Guard in Football. I also received an honorable mention All American at the University of Las Vegas. As a senior I was named the MVP in football and the first to be placed in the Hall of Fame. I graduated from UNLV in 1968. After graduating I became a special education teacher at Western High School and also served as a Wrestling Coach assistant. For 28 years I taught Physical Education, special education football coach and coached for the Track and Field program at Chaparral High School. After retiring, I was involved in the Las Vegas Alliance Black Educators, where I helped promote better education for all students. I taught many subjects and coached many areas during my tenure as a teacher/coach. Now I am 75 years old, I like to fish and lift light weights and enjoy my time with my wife, children and grandchildren..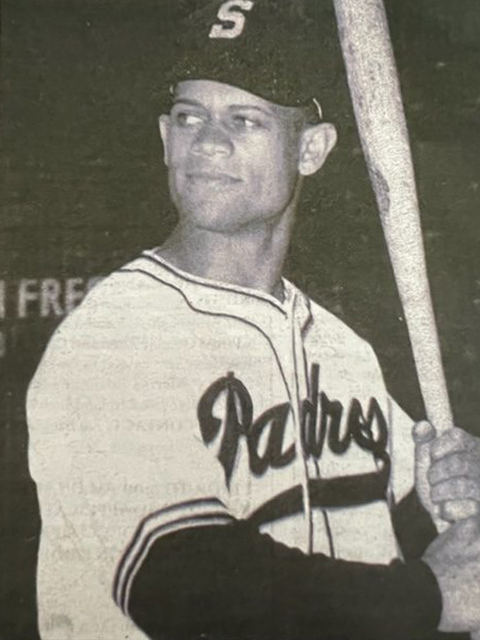 John Ritchey
Class of 1922
John Ritchey was born in San Diego, California, on January 5, 1923. John attended public schools in San Diego, including San Diego High School, from 1938-1942. John Ritchey passed away in January 2003; his siblings and friends are also deceased. After retiring from baseball, John volunteered to coach Boys Little League Baseball teams in San Diego. After retiring from baseball, John volunteered to coach Boys Little League Baseball teams in San Diego. After completing a year at SDSU, John enlisted in the U.S. Army in 1943. He served in World War 11 in the Engineer Corps at Normandy, the Battle of the Bulge, and in the Philippines, working his way from private to staff sergeant.
After completing 27 months in the Army, 23 of them overseas, he was honorably discharged in 1946. He subsequently returned to SDSU to resume his academic studies and baseball.
On February 21, 2017, John was inducted into the Breitbard Hall of Fame. He was given this award at the 71st Annual "Salute to the Champions". On April 14, 2023, a mural of John was unveiled at SDHS near the new SDHS baseball field (photo above).
On April 17, 2023, the Padres with the Masons of California and Reality Changers presented Johnny Ritchey scholarship awards to ten senior high school students. The purpose of the Johnny Ritchey Scholarship Program is to allow deserving students in San Diego County to have an opportunity to attend college.
In 2013, the Padres honored John with a bronze bust displayed at the PCL Bar & Grill at Petco Park from 2013-2022. His bust is now displayed in the Western Metal Building at Petco Park. The bust is one of three Padre players displayed as a bust/statue at Petco Park.
On May 14, 2001, John was recognized as "One of the Top 26 Most Influential Individuals in San Diego Baseball, 1900 -1999". This award was given to John by The San Diego Ted Williams Chapter of the Society for American Baseball Research. At SDSU, his 25 stolen bases were an Aztec record for 23 years. This happened in 1946, his second year at State. John won the Linn Platner Trophy as the Aztec player, with the highest batting average of .356.
The Ritchey Family has resided in San Diego, California since 1898. The family was one of the pioneer Black families to live here. John remained a dedicated family man throughout his career. When a reporter asked him whether he would take his wife and daughter with him to Venezuela in the winter of 1948-49, he replied, "I take them everywhere I go". After retiring from baseball, he and his family returned to San Diego, where he and his wife raised their three children.
From baseball, John transitioned into a business career where his last job was with Continental Baking Company, Wonderbread and Twinkies Cupcake Division. He was a route driver/salesman and became the number one salesman due to earning the highest gross sales. He maintained this status until his retirement at age 56.
As one of our dear friends, Bill Swank, who has written several books on San Diego baseball history, said, "John was a wonderful man." I cannot say enough good things about him. This man is a San Diego native; he played Pacific Coast League ball and broke the color barrier." "He was everything a baseball player and an American hero should be."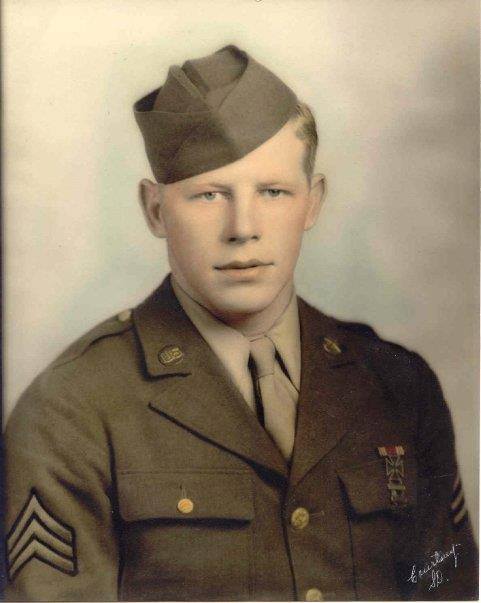 William "Bud" Anton Winchester
May 11, 1923 ~ November 27, 2018 –San Diego
Bud, as he was known to all, was a fun-loving, kindhearted, gentle giant but was never considered a push-over as he stood up for the truth in all things. Even though he was born at Fort Lewis, Washington, where his father was stationed as a soldier in the U.S. Army finishing his WWI service, the whole family returned home to San Diego when Bud was just 8 weeks old. His parents were Arleigh and Signa Winchester of San Diego where his Dad was employed by the San Diego Police Department as a Motorcycle Officer. Bud was the 2nd of 5 children.
Bud attended Encanto Elementary School, Memorial Junior High and then San Diego High School. During High School he was to graduate but the call of War ate at him so the day after Pearl Harbor he tried to enlist in the Navy but was rejected as he was color blind. He decided to go into the Army and was assigned to the U.S. Army Corps 2759th Combat Engineers, Company B. He was sent to Europe as part of the European Theater of Operations. Bud was promoted to Sergeant right away as the Army saw the potential in him as a leader and the ability to be able to communicate with all the men no matter of their race, color or creed. He was part of the 3rd Wave of Omaha Beach clearing the way for the Army and the Marines to invade. He went on to build Pontoon bridges throughout Europe and suffered daily bombing attacks. He was in the middle of the Battle of the Bulge in Bastogne – surrounded by the enemy - but lived to tell about it. Keeping his men in good spirits throughout the war was his goal and they all attributed their surviving the war to his positive attitude. May I remind you that during this time Bud was just out of High School leading men in war at the young age of 18.
When he returned home there was no fanfare. When asked about his time there he said "he left it all behind him - there in Europe" which is what most of his generation did regarding the War. He did answer my first request when I asked him "What did you do doing the War?" He cupped his hands and shouted into the air "Incoming!" I did not think much of that until I started reading about what he did during the war. Like Omaha Beach and what he did there...unbelievable.
He returned home after the War and went to work. With severe hearing loss he went back to what he was doing before the war - driving a truck. Bud was with friends when he was asked by an older gentleman to give his daughter a ride home from work. He was the only one with a car among the young men and he said that he would be glad to give his daughter a ride home. She walked through the door and Bud was hooked. They never missed a day from each other from that time forward. In fact he was outside her work the next day to give her a ride home.
He had thought about going to college but knew that he would not be able to hear the teachers so he continued to work doing physical labor. He drove a truck for Pat Colonelli Distributors delivering Pabst Blue Ribbon Beer all over town. He was a big man with the strength of many as he would hoist a full keg unto his shoulder and walk with it into the place of business to deliver it. He was truly a big Swede.
He was an active Teamster from Local Union #683 his whole life. He also joined the Point Loma Masonic Lodge #620 in February 1962 and received an Award as a 50 year member in 2012. Bud was also proud of his legacy as another generation of Winchester's who had fought for our Country's freedom from as early as 1635. Bud's father, Arleigh, had fought in WWI, WWII, and served on the SDPD for over 20 years
between wars. This service inspired Bud to serve his Country. Bud was also listed as a 100% Disabled Veteran as he lost his ability to hear during WWII. He received a Purple Heart and a Bronze Star but considered himself just a soldier giving of himself and asking nothing in return. He was a true red-blooded American giving of himself for the fight for Freedom.
In 2017 he was honored at the Flag Day Celebration in Old Town for his military service. He also contributed to the Drive to 5,000 for the Spreckel's Organ Pavilion and is listed on one of the plaques for all those who participated to make it the largest outdoor pipe organ in the World. He was very proud that he went down in history as the oldest Graduate of San Diego High School ~ Class of 2018.
Principal Carmen Garcia researched and found that Bud had earned enough credits to graduate in 1941, so she made arrangements for this to be rectified. She offered my father the opportunity to graduate with the rest of the class of 2018. He was elated and did participate in the graduation ceremony. He loved to play Golf, enjoyed the beach, Patriotic events, and participating in family activities. He was married to his wife Donna just 5 weeks short of 72 years. He leaves a legacy of 4 children, 8 grandchildren, 21 Great Grandchildren, and 2nd  great grandchildren are on the way.
Bud was so happy and proud that he had received his diploma at the age of 95, Patience. For the months following the graduation he walked fondly of San Diego High School and his opportunity to receive this honor. He truly did live by the motto "God, Home and Country. He was very patriotic and never missed the chance to vote or even the space shuttle launches. He supported his family with love and the determination to succeed. He was a very honest man and a very high level of integrity. Even though his hearing was gone completely, because of his service during the War, he served his neighbors and the community at large in any way possible.