Yvette Porter-Moore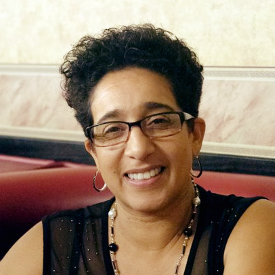 As of January 2018, the Executive Board appointed me as the new historian for the San Diego High School Alumni Association. It is with great honor that I get to fulfill the responsibilities of this position; To collect, document, preserve and highlight the history of our great school, the oldest High School in San Diego. San Diego High is San Diego History!
I appreciate the work of the former historians, in particular, Don King, who did a lot to organize and preserve the History Research & Archival Room.  I hope that I can make a lasting impact at San Diego High.
As the historian, I have some very specific goals that I would like to accomplish over the next few years.
Catalog, Index and digitize all items in the archival and history room while making them available through an online archive system.
Preserve, Scan & Digitize Year Books making them available through an online archive for member access.
Conduct regular tours of the history & research room in the library at San Diego High School.
Encourage Alumni to participate in documenting their history of San Diego High School through storytelling.
Highlight the history of San Diego High School and former Alumni through monthly blog posts.
Help the Yearly Class Reunions with their history, making it available for their day of reunion.
As one of the goals of preserving our old documents and our very fragile year books, I see the value of digitizing our historical collection and making it available to the public online.  Making items assessible online, allows us to obtain information from our homes without having to go to the campus.
I will be available on campus at least twice a week. I will take appointments and can be reached at yportermoore@gmail.com.