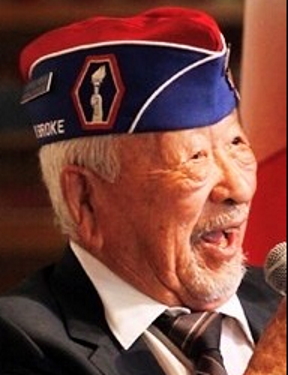 Masayoshi 'Mas' Tsuida
October 21, 1919 - January 31, 2021
San Diego
Masayoshi 'Mas' Tsuida, 100/442 RCT veteran of World War II, passed away peacefully on January 31, 2021, at the age of 101 at his home in San Diego.
Mas served in the U.S. Army with distinction while his wife and family were incarcerated at Poston, AZ. A veteran of the all-Japanese American infantry, 100th/442nd RCT, Company C, Mas received numerous military honors including the Bronze Star and the Purple Heart. In 2011, the 100/442 RCT veterans received the Congressional Gold Medal. In 2014, Mas and other WWII veterans were presented with France's Legion of Honor medal. Life-long resident of San Diego, CA,
Mas attended San Diego High School.