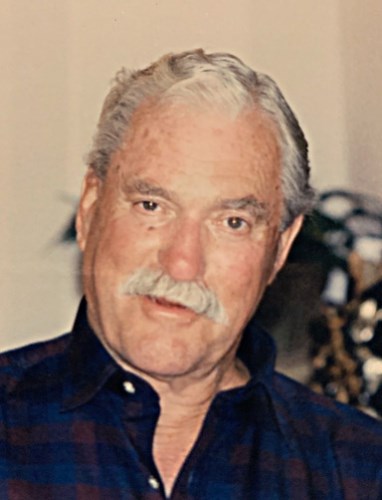 John Godfrey Brown, Jr.
February 8, 1926 - January 12, 2021
San Diego
John G. Brown, Jr., a San Diego native known as "Jack", passed away only a few weeks before his 95th birthday. He grew up in Mission Hills and attended San Diego High School, Saint Mary's College, and San Diego State College where he was a member of Kappa Sigma fraternity.
He was a Coast Guard Merchant Marine and served honorably in the Pacific Theatre in World War II. His professional career included working as a banker at Security Bank, a stock broker at Eastman Dillion, and in various positions in real estate sales.
He was predeceased by daughter Nancy Brown Skirvin (Glenn) and first wife Carmen Freeman Brown, the mother of his three children. He is survived by his wife of 37 years, Marjorie Weber, sons Stephen Brown (Marilou) and Dennis Brown, grandsons Andy Skirvin (K.D.) and Mike Skirvin (Sarah), and three great-grandsons.
He enjoyed fishing, golf, trapshooting, ham radio, collecting and trading Indian War period guns, camping, skiing, and traveling extensively. He requested no services and his ashes were laid to rest with Carmen at Greenwood Memorial Park. He will be sorely missed.