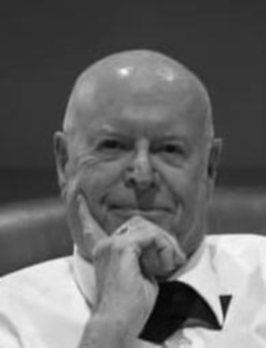 Craig Alvah Starkey
August 9, 1932 - January 29, 2021
San Diego
Craig Starkey passed away on January 29, 2021. Craig was born August 9, 1932 in San Diego, the youngest son of civic and financial leaders Harold Bellamy Starkey and Augusta Bispham Witherow Starkey.
He was the grandson of early San Diego and La Jolla developer and financier John B. Starkey and the namesake of John's son Alvah, who died young as a consequence of the Spanish flu pandemic.
Craig grew up in Chula Vista, at the time a town surrounded by lemon groves. He attended Chula Vista Elementary School and, after the explosion in the size of the school due to the war, moved to Francis Parker School.
Craig spent summers in Del Mar, playing on the beach with other locals and working at the Hotel Del Mar. His family would also camp in Borrego Springs in the 1930s and 40s, before there were any paved roads in the area.
He graduated from San Diego High School in 1950.