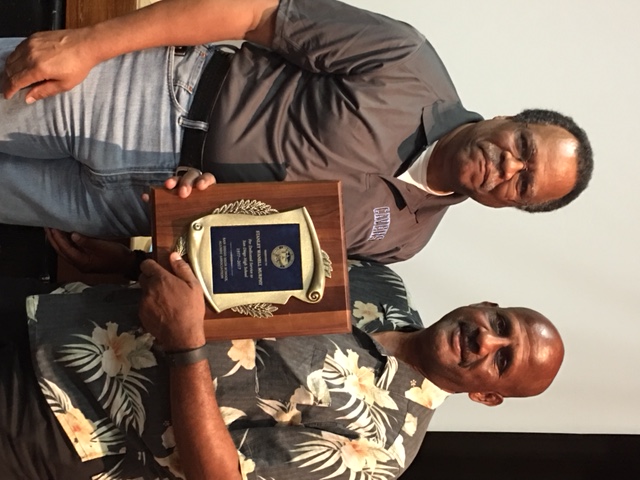 Eddie L. Head II '73, President – SDHS Alumni Association  presenting a plaque
to Mr. Murphy for his 40 years of dedication to SDHS & the students.
More about Mr. Murphy career at SDHS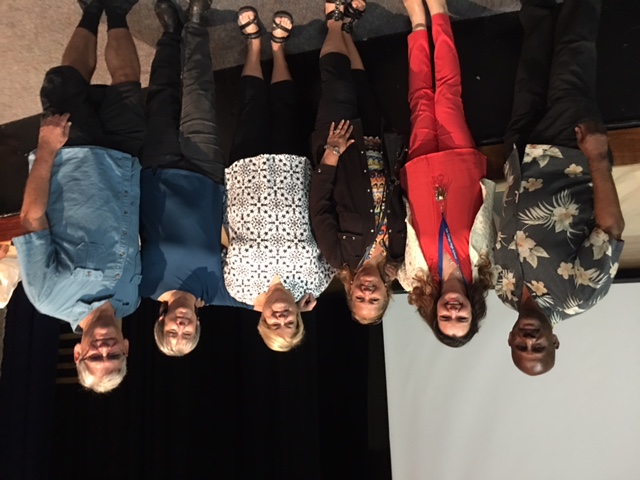 Dr. Carmen Garcia & Principal of SDHS thanked the retiring teachers from SDHS with awards.
The following teachers are retiring: Michele Wirth, Janet Jones, Peter Jones, Stan Murphy, Blanca Millan and Margie Carrillo (not in photo).
On behalf of the SDHS Alumni Assoc., we would like to say Thank You for your dedicated service of 30 to 40 years at SDHS and to its students.