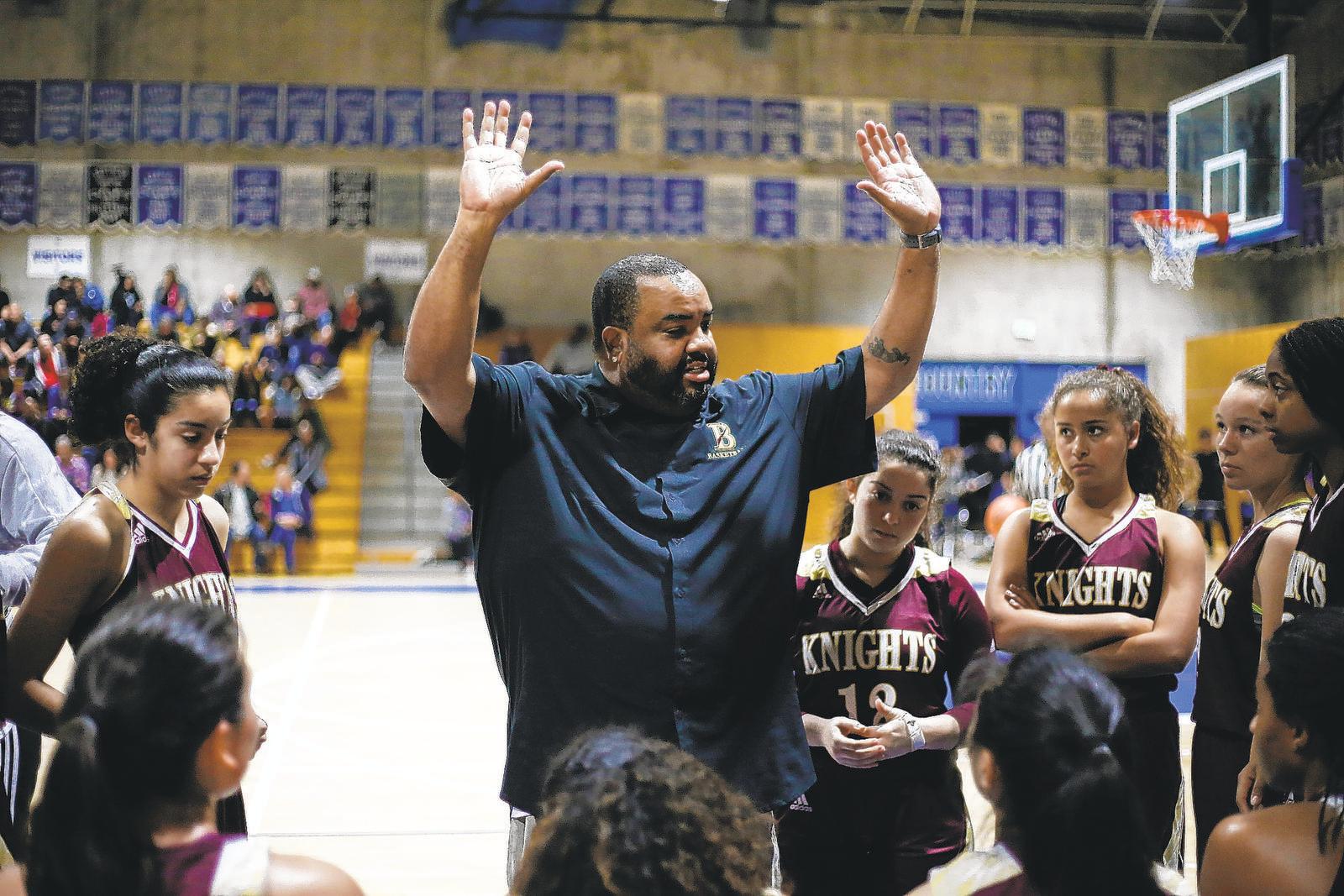 From the San Diego Union Tribune
March 1, 2021
john.maffei@sduniontribune.com
Marlon Wells readily admits he shunned the advice, and paid a steep price.
Despite warnings, just before Christmas, the longtime Bishop's School girls basketball coach rented a house in Big Bear for a family get-away.
Great idea in normal times. Not so good in a pandemic, as all but one of the dozen family members came down with COVID-19.  "No way to tell who brought it to the gathering, but there were a couple of us who weren't feeling well when we got there," Wells said.
"But it was a family vacation and we got comfortable — no masks, no social distancing. "We had a nice house, it was snowing. We were there for a good time and to enjoy each other's company."
While nearly everyone in the family came down with the coronavirus, Wells was hit the worst.  He spent seven days in the hospital at Kaiser San Diego Medical Center in Clairemont.
"I got great care, and a lot of coaches from around the county and a lot of my former players checked in on me," Wells said.  "It was uplifting to see people really care about you."
All the good wishes, though, couldn't help the symptoms.  He had a fever, a cough, lost his sense of taste and smell, had the chills and had a shortness of breath. His oxygen level sank to 84 when anything below 92 is considered dangerous.
"It was crazy scary," Wells said. "And yes, the possibility of dying crossed my mind. "Fortunately, it never got to that point."  He was never on a ventilator, but was on oxygen.
"And I was hurting," Wells said. "I had no energy.  I'd wake up at 7 a.m., and was conked out by 2:30 p.m.  "It was like you had the wind knocked out of you, but it lasted all day. I wasn't able to breath freely until the start of February.
"As bad as I was, the doctors said I was better than 90 percent of the COVID patients.  At least I was talking.  "It's scary to think 90 percent
of the people that come down with this had it worse than I did."
After he was released from the hospital, Wells recuperated at home, returning to Bishop's on Feb. 4.
One of the most-respected coaches in the state, Wells has more than 400 wins in stints at San Diego High and Bishop's.  His San Diego High
teams won San Diego Section Division I championships in 2004 and 2006 with the 2004 team winning the Southern California title.  At Bishop's, Well's 2009 team claimed the San Diego Section Division IV title and the 2014 team was the Open Division champion.
Two of his San Diego High players — Charde Houston and Paris Johnson —were named CIF Player of the Year. At Bishop's, Imani Littleton and Destiny Littleton were named the best player in the San Diego Section with Destiny Littleton honored three times.
Wells was named the San Diego Section Coach of the Year in 2004, 2006 and 2014.  He's also one of the most respected club coaches in
the nation.
"Before Christmas, our club team traveled all over — Dallas, Atlanta, Phoenix," Wells said. "Who knows if the travel contributed to our illnesses?  "I do know that we let our guard down. We were carefree, did it wrong.  "I'm telling everyone that COVID is real.
"If you get it, it's a long process, and you wonder if it will ever end.  "Be careful. And until you hear otherwise, wear face coverings, be careful, cut family gatherings short.  "Get vaccinated if you can because this will knock you on your butt."