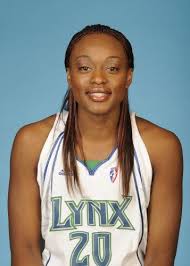 Charde Houston
Charde Houston burst on the scene at San Diego High in 2000 and dominated girls basketball over the next four seasons.
By the time she was done, she owned section scoring records for a game (71 points vs. Castle Park in 2002) and career (3,837), which also was a state record.
She was the first person in her family to graduate from college, earning that distinction after playing four years at perennial power UConn.
The Huskies reached the Sweet 16 in each of her four seasons. She is part of the school's 1,000-point scoring club, finishing with 1,365 points.
She was selected in the third round of the 2008 WNBA draft by Minnesota and helped the Lynx to the 2011 WNBA championship, the highlight to her seven year career.